Fundraising dinner
L'Égide is pleased to invite you to its 13th edition fundraising dinner. All the proceeds from this event will continue to help maintain the quality services given to the women and their children who are survivors of domestic violence. In addition, through its awareness tool «Projet XOX», L'Égide can educate and better equip adolescents in the high schools of the region against dating and social violence.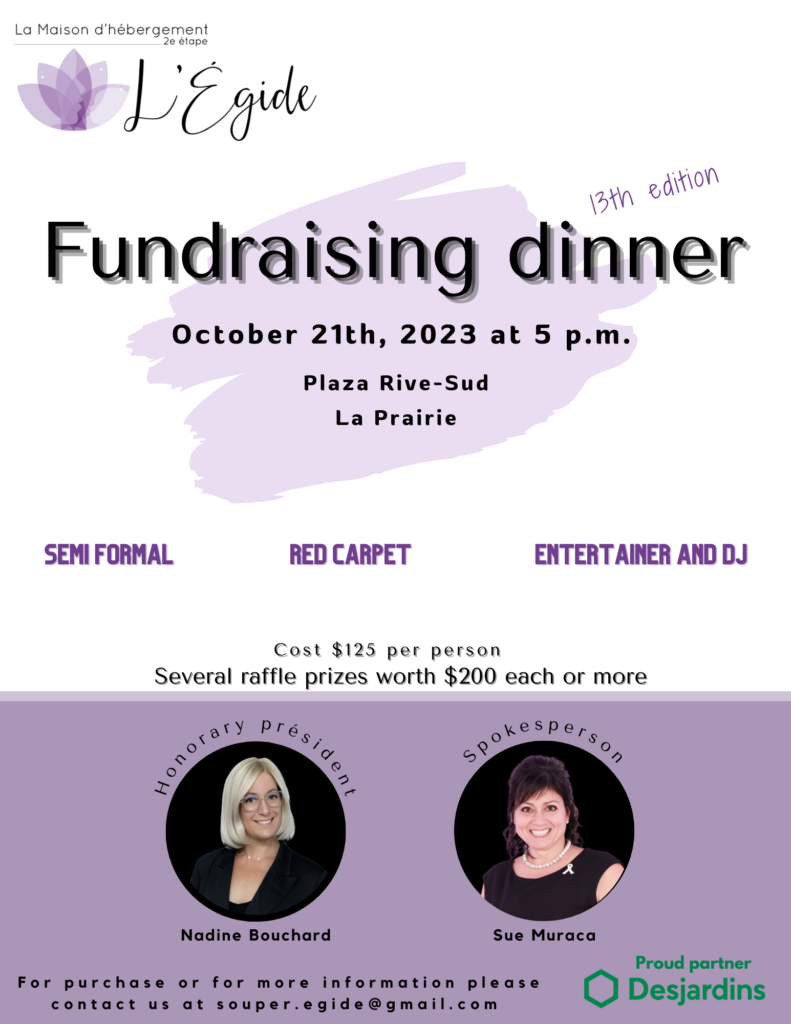 Fund raising acknowledgements
La Maison d'hébergement L'Égide would like to take this opportunity to express to all its partners and donors the importance of your support throughout the year. It is thanks to your efforts that we can achieve our objectives. Whatever event or project you are involved in, your support is essential for carrying out the activities for the women and their children living with us.
Make a donation
In order to achieve our goals and continue to offer quality assistance and services to our society, L'Égide must hold fundraising events and solicit your support.   On behalf of all the members of La Maison d'hébergement L'Égide, we thank you sincerely for considering this request.